I went shopping this past weekend, and stopped by a
J Crew
store! Pretty exciting, since I have always loved the catalog, but haven't been to a store.
Anyways, there was this lilac dress that I loved with this interesting bodice-- v-neck, with unusual darts and a triangle in the middle. The dress was about $90, so I didn't buy it.... however, I realized Simplicity 2177 is really simular!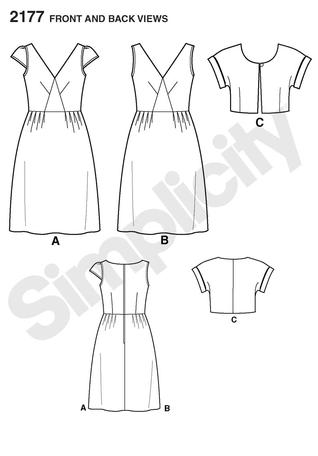 I wish I could get a pic of the J Crew dress for you to compare. However, it isn't on their site, just in their store. *sigh*
Well, have a fabulous Wednesday!
Celine
p.s. Have
you
been making anything fun lately?